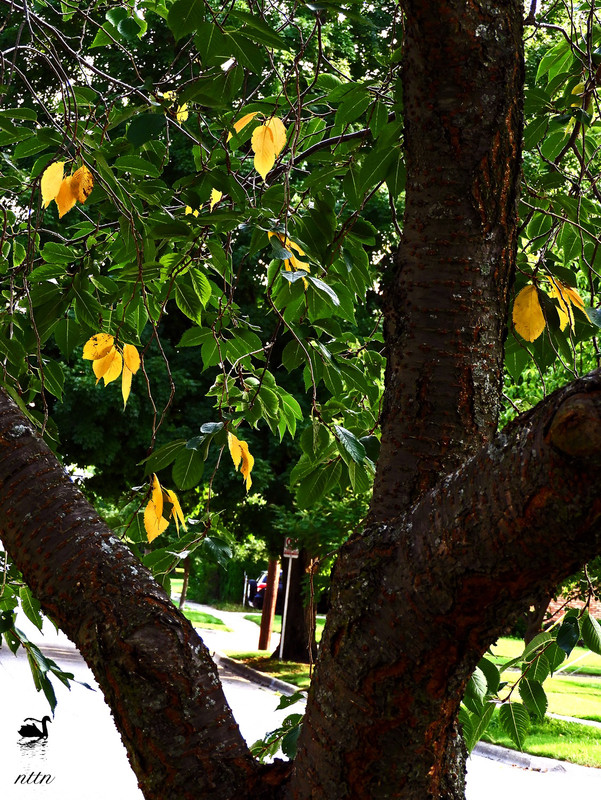 F R O M
.
A
.
C O R N E R
...
O F
.
M Y
.
W O R L D
_____________________________________________________________________
t
he temperature had dropped down to a low 40 last night and it's going to be even cooler tonight. and yet the birds were already out feeding by 8am -- the woodpecker, the mourning dove, the chickadee, and tons of house sparrows ...

that could only mean one thing ... my brother already refilled both of the bird feeders last evening.

the morning glories were not fully bloomed yet! since the temperature is not even going to reach 60F today, there is a great chance that the morning glories will stay open all day long...

i was down in the basement, trying to put away some of the dry groceries from yesterday shopping when TB ran down to look for something.

he was in a hurry... and i knew that!

as he rushed back upstairs, i tried to put the last few things away as fast as i could... and yet by the time i came back upstairs, TB was already gone!

you see, TB and i have this routine that we had established since he started to drive himself instead of having me driving him around like i used to...
each time he'd leave the house, i would come out to the front porch to see him off...

TB knew how much it would mean to me that he would look up and wave to me before he drove away ... and i would not go back inside until his car was completely out of sight.

as i was still standing in the kitchen, feeling slightly sad that i had missed saying goodbye to TB this morning, i heard a chime from the cell phone and a text popped up...

-- I said bye but i dont think you heard me so bye mom! Ill be back for lunch.
18 September 2020 -- 10:15am